2020-2021 Executive Committee
Purpose: Provide direction to the OCCA Executive Director between board meetings, annually evaluating the Executive Director, and any other functions on behalf of the Board of Directors as the board may authorize.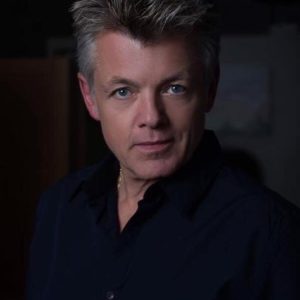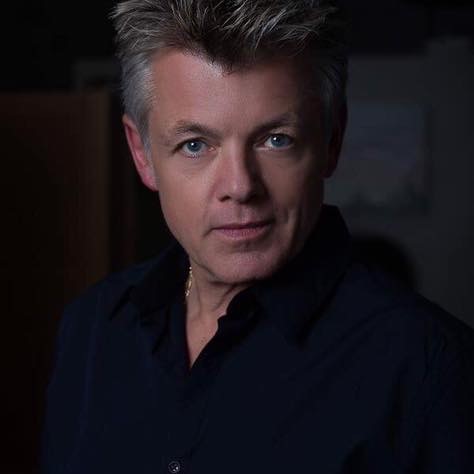 Stephen Crow 
President
Board Member, Treasure Valley Community College
Stephen Crow has been in the beauty industry for 30 years.  Salon and spa owner, artistic director and educator! Owner of two salons and consultant for a skincare product. He lives in Ontario, Oregon and enjoys gardening, horses and wine.   He is the father of two adult sons.
His professional resume:   Three years on a board of a private Catholic school, 15 years on a committee for Four Rivers Cultural Center, 2 years on the Saint Alphonsus Hospital board, and volunteers for numerous non-profits. Stephen has served two years on the Treasure Valley Community College board and also as the OCCA representative. 
Kim Morgan
OCCA Vice President
Board Member, Columbia Gorge Community College
Kim Morgan grew up in The Dalles, Oregon, and spent 12 years in the computer industry doing sales, marketing, database and network consulting. She then became a Certified Equine Body Worker and Massage Therapist, and spent 10 years as an equine body worker and massage therapist for horses and humans. She moved back to The Dalles in 2009, and works as a legal assistant for a local attorney while also working as a professional photographer. She enjoys photography, horseback riding, reading, gardening and spending time with friends and family.
Chris Breitmeyer
OCCA Secretary
President, Clatsop Community College
Chris Breitmeyer was appointed president of Clatsop Community College in July 2016. He has spent his career teaching, learning and collaborating with students, faculty and staff from his days as a high school biology teacher to his new role at CCC. Prior to coming to Clatsop County he served at Saint Charles Community College, first as Dean of Math, Science & Health and then as the Vice President for Academic and Student Affairs.
Chris started his career in education as a high school science teacher in Bloomington, Illinois where he taught Biology. Following his love for learning and curiosity about the natural world, he enrolled in a Master's Degree program at Arizona State University completing a M.S. in Zoology. From there he continued at Arizona State University conducting Ph.D. research in ecological genetics until he took a job as a biology faculty member at Yavapai College in Clarkdale, Arizona. At Yavapai, Chris worked with some excellent colleagues and found a true mentor in his Dean who showed him what a difference a good leader could make, and developed his beliefs that learning experiences, no matter what the discipline, are important to developing the skills learners need to become critical thinkers who will become productive members of our community.
Mark Mitsui
OCCA Treasurer
President, Portland Community College
Mark Mitsui became President of Portland Community College in August of 2016. He is the first Asian American president in the 58-year history of PCC, which educates over 60,000 students annually and is the largest higher education institution in the state of Oregon.
He was selected by the Portland Business Journal as an "Executive of the Year" in 2018 and currently serves on several boards: The Governor's Workforce and Talent Development Board; the Portland Business Alliance board and the Greater Portland Incorporated board. He also serves on the board of the Community College Baccalaureate Association, the Higher Education Steering Council for Second Nature and the President's Advisory Council for Phi Theta Kappa.
Prior to working at PCC he served in the Obama Administration as the Deputy Assistant Secretary for Community Colleges in the US Department of Education. In this role, he advanced the President's and department's community college agenda through strategic partnerships across federal agencies and with national stakeholders. He also served as President of North Seattle College, Vice President of Student Services at South Seattle College, Assistant Dean of Student Services at Green River Community College (where he was awarded an Exemplary Leadership Award by the Chair Academy) and Director of Student Success at North Seattle College. He entered into the community and technical college arena as a teacher at Renton Technical College, where he was awarded an Outstanding Faculty Award in 1994.
President Mitsui holds a bachelor's degree in Physical Education from Western Washington University, and completed a master's degree and doctoral studies in Education at the University of Washington.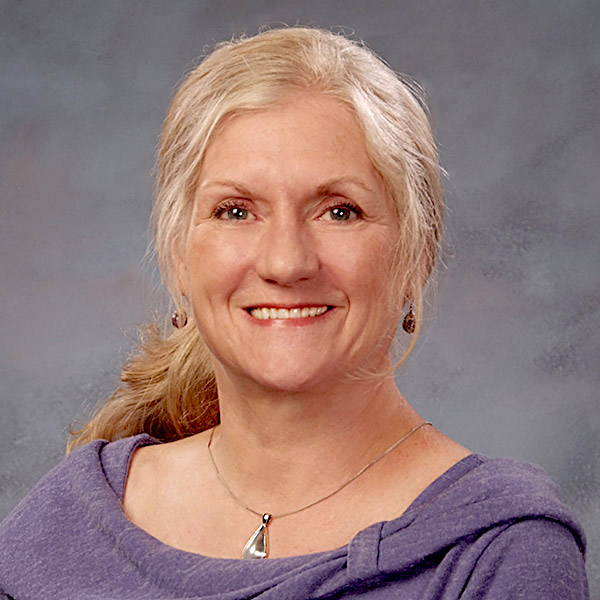 Jane Reid
Member-at-Large
Board Member, Clackamas Community College
Jane Reid has served on the Clackamas Community College (CCC) Board of Education since 2007. She brings decades of community service and advocacy to CCC. Jane has been active in the project to revitalize the Estacada Auditorium through Estacada Together. Her community contributions also include developing The Powerhouse Project, a multi-year project that explores the dams and powerhouses on the Clackamas River through the arts, and spearheading numerous projects and funding efforts for the arts in Estacada and Clackamas County. Jane holds a bachelor's degree in English from the University of Connecticut. Jane is an advocate for the arts, education and the environment.
Linda Modrell
Member-at-Large
Board Member, Linn-Benton Community College
Throughout her career, Linda Modrell has led transformation through community-focused systems approaches. Since 2017, Modrell has served on the board of Linn-Benton Community College (LBCC) and in 2005 was named a Distinguished Alumna of the college. She also served several years on the board of the LBCC Foundation, including as past chair.
Modrell was first elected to serve as Benton County Commissioner in 1999 and was re-elected in 2002, 2006, and 2010. In addition, Modrell has served in many roles with the Association of Oregon Counties, including as past president for that organization. Modrell has served on the Governor's Comprehensive Revenue Restructuring Taskforce and the Metropolitan Planning Organization Greenhouse Gas Emissions Taskforce. Before running for elective office, Modrell worked several years in the field of health policy, including on the team that developed Oregon's Health Plan.
Modrell holds an AA from Linn-Benton Community College and both a BS in Business (Accounting) and an MBA (minor in community health and gerontology) from Oregon State University.  She has also served on the boards of the Corvallis Arts Center, Oregon State Federal Credit Union, and the Philomath Chamber of Commerce. Prior to her work in health policy and running for elective office, she was a long-time Oregon State University employee. 
Cathy Kemper-Pelle
Oregon Presidents Council Chair
President, Rouge Community College
Dr. Cathy Kemper-Pelle is the chief executive officer of Rogue Community College. She is responsible for visionary leadership, administrative oversight and is accountable to the RCC Board of Education. As president, Cathy represents the college in the community, to the legislature, and to other community colleges both state and national.
Cathy became the college's sixth president on July 1, 2016, and she currently serves on the following regional boards: ACCESS, Britt Festival, Medford-Jackson County Chamber of Commerce, Rogue Workforce Partnership, and Southern Oregon Regional Economic Development, Inc. (SOREDI).
She also serves on advisory committees for Southern Oregon Success and the Southern Oregon Legislative Caucus and is a member of Medford Rogue Rotary. At the state level, Cathy serves as the current chair of the Oregon Presidents' Council, a monthly convening of the presidents of all 17 Oregon community colleges. Through this group and the Oregon Community College Association, Cathy champions statewide community college priorities including adult education, equity, reduction of student hunger and homelessness, K-12 partnerships, and developmental education redesign. She was recognized in 2019 by Rogue Workforce Partnership as a Workforce Champion and by SOREDI for collaboration in co-creating the Southern Oregon Higher Education Consortium.
Cathy is also a Professor of Practice in the John E. Roueche Center for Community College Leadership at Kansas State University and an active member of the National Association for Community College Entrepreneurship.
Annette Mattson
Past-President 
Board Member, Mt. Hood Community College
Annette currently serves on the boards of Children First for Oregon, Zenger Farm and the Clackamas County Business Alliance. She was a member of the David Douglas School Board for 18 years and on the Oregon School Boards Association Board of Directors for 8 years, including serving as OSBA President in 2009. She was also Chair of the Clackamas County Economic Development Commission in 2008 and the North Clackamas County Chamber of Commerce in 2007. Annette recently retired from Portland General Electric where she worked as a local government affairs and public policy manager. She is a former student of Mt Hood Community College and has a BS in Human Development from Warner Pacific College. Annette and her husband live in east Portland and have 4 adult daughters in the metro area.