2023-2024 Executive Committee
Purpose: Provide direction to the OCCA Executive Director between board meetings, annually evaluating the Executive Director, and any other functions on behalf of the Board of Directors as the board may authorize.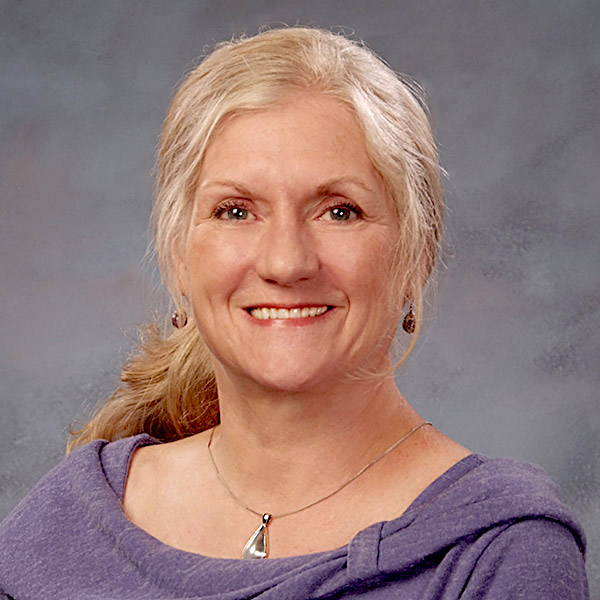 Jane Reid

OCCA President
Board Member, Clackamas Community College
Jane Reid has served on the Board of Education since 2007. She brings decades of community service and advocacy to both Clackamas Community College and OCCA. Reid also is active in the Estacada community and has served on the Estacada Area Arts Commission and Clackamas County Arts Alliance; coordinated the Estacada Summer Celebration for 20 years; developed The Powerhouse Project, which explored the dams and powerhouses along the Clackamas River through the arts; is president of Estacada Together; and serves the board of and volunteers with The Estacada Area Food Bank. Jane holds a bachelor's degree in English from the University of Connecticut. Jane is an advocate for the arts, education and the environment.
Austin Folnagy

OCCA Vice President
Board Member, Lane Community College
Austin Folnagy joined the LCC Board in 2021, bringing with him a wealth of experience and expertise in various fields. Prior to his current position, he was elected to the Klamath Community College Board and the Southern Oregon ESD Board. With a diverse background spanning over 10 years, Folnagy has worked in areas such as workforce development, business services, political organizing, labor relations, and education. He pursued his education at North Idaho College and the University of Idaho, where he majored in Political Science and Organizational Science. Additionally, he engaged in graduate studies focusing on Organizational Dynamics.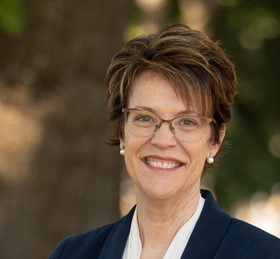 Jessica Howard

OCCA Secretary
President, Chemeketa Community College
Jessica Howard is the president of Chemeketa Community College. She holds a Ph.D. from New York University in Performance Studies and, from Rice University, master's and bachelor's degrees in music and a bachelor's degree in English. 
Prior to joining Chemeketa in 2019, Dr. Howard served as the campus president for the Southeast Campus of Portland Community College in Oregon, guiding an academic center into a comprehensive campus and overseeing workforce operations district wide. Before coming to Oregon, Dr. Howard enjoyed a long tenure at San Antonio College in Texas. There she served as an assistant and associate professor, a faculty department chair, interim executive vice president, and ultimately as the vice president for academic affairs (VPAA). During her time as VPAA, in order to emphasize the importance of student completion and community college credentials, Dr. Howard earned her associate of arts degree.
Dr. Howard has held positions on multiple boards, including Campus Compact, the Oregon Workforce Investment Board, and the Latino Network.  She has a history of service with the American Association of Community Colleges and the American Association of Community College Trustees, and serves on the Oregon STEM Investment Council and the Oregon Higher Education Coordinating Commission's Equity Leadership Council.  Throughout her career and in a variety of contexts, Dr. Howard's commitment to equitable student success, community- and future-focused workforce development, and innovative and collaborative solutions has shaped and driven her work.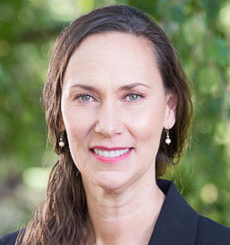 Lisa Skari

OCCA Treasurer
President, Mt. Hood Community College
Dr.
Lisa Skari is the ninth president to serve Mt. Hood Community College. She came to MHCC from Highline Community College in Washington State where she served as Vice President for Institutional Advancement. She brings exceptional experience in supporting and empowering a diverse student body and staff.
Dr. Skari's accomplishments and dedication to community service have brought numerous awards, including Communicator of the Year (Region VII) from the National Council for Marketing and Public Relations, Woman of Influence – Rising Star from the Business Examiner, Service Above Self Award from the Rotary Club of Federal Way, and Distinguished Service Award from The Association of Community & Technical College Administrators.
Dr. Skari holds a bachelor's degree in clothing and textiles from Washington State University (WSU), a Master's of Business Administration from Pacific Lutheran University and a Doctor of Education degree from WSU.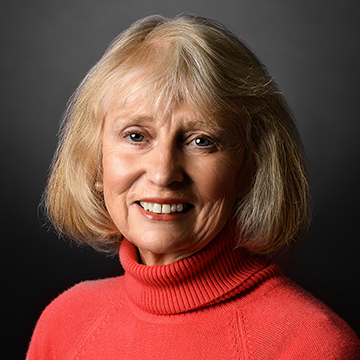 Betsy McMahon

Member-at-Large
Board Member, Tillamook Bay Community College
Betsy McMahon's community college roots include graduate work in Intercultural Communications at Portland Community College, which lead her to obtaining a certificate in Teaching English as a Foreign Language, and another M.A. in English. Throughout her education, Betsy has taught in France, China, The Netherlands, and Yugoslavia. She taught under the Fulbright Grant in Bosnia-Hercegovina, and held administrative positions in International Programs at Concordia University in Portland, and St Thomas Academy and Shattuck-St. Mary's School in Minnesota.
She has served on the Tillamook Bay Community College Board of Education since 2019.
Pat Fahey

Member-at-Large
Board Member, Rogue Community College
Pat Fahey is a Grants Pass native and graduate of Grants Pass High School. Although he earned an accounting degree from Southern Oregon University, Pat refers to himself as a "garbage man by birth and by choice." He's the second generation in his family business, Southern Oregon Sanitation, a garbage company founded in 1948 and now serving more than 25,000 customers in Josephine, Jackson, and Douglas counties. Starting in 1981, Pat worked his way from container washer and route driver to operations manager until he became general manager in 2001, a position he held for the next 15 years. He retired in 2016, but retirement didn't "take" for him, so later that year he purchased Sutherlin Sanitary Service where he now works as general manager.
Pat has worked on behalf of his community for decades. He's been a member of Grants Pass Rotary since 1987. He was Troop Scout Master from 1993-2002. He has served on the Rogue Community College advisory board, Grants Pass School Board finance committee, Three Rivers Community Hospital Foundation board, Josephine Community Libraries board, and Josephine County budget committee. In nearly all of these, he has served in leadership positions.
He currently sits on the boards of Southern Oregon Regional Economic Development, Inc. and the Josephine County Library Foundation.
Pat and his wife Sue Mason Fahey have been married since 1979 and they are proud of their three grown children, all of who make up the third generation in the family business. While Pat loves to travel, read, and hike in his spare time, he says he's having the time of his life at work and in his service to community.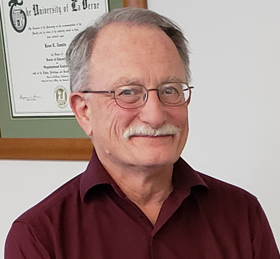 Ross Tomlin

Ex-Officio Member,
Oregon Presidents Council Chair
President, Tillamook Bay Community College
Dr. Ross Tomlin has served as a senior-level leader in community colleges for over 14 years and as an administrator at four of Oregon's community colleges – Central Oregon Community College, Umpqua Community College, Southwestern Oregon Community College, and was appointed President of Tillamook Bay Community College in 2017. He is a strong advocate at the state level in support of educational equity for rural community college students and has a commitment to building strong partnerships across the K-14 continuum to ensure student success and local economic development.
Kim Morgan

OCCA Past-President 
Board Member, Columbia Gorge Community College
Kim Morgan grew up in The Dalles, Oregon, and spent 12 years in the computer industry doing sales, marketing, database and network consulting. She then became a Certified Equine Body Worker and Massage Therapist, and spent 10 years as an equine body worker and massage therapist for horses and humans. She moved back to The Dalles in 2009, and works as a legal assistant for a local attorney while also working as a professional photographer. She enjoys photography, horseback riding, reading, gardening and spending time with friends and family.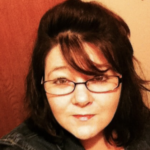 Donna Lewelling

Ex-Officio Member

Director, Office of Community College & Workforce Development (CCWD)
Donna Lewelling serves as the Director of the Office of Community Colleges and Workforce Development (CCWD) for the Higher Education Coordinating Commission. In this role she directs the office forresponsible for coordination, leadership and resources to Oregon's 17 locally-governed community colleges, adult basic skills providers, postsecondary career and technical education programs, and other partnerships to advance statewide goals. 
Donna has years of experience with statewide community college policy and has served a variety of other important roles at the HECC since the agency was first formed in 2013, most recently serving as interim director of the HECC Office of CCWD since March of 2021. She served as deputy director of CCWD from 2016 to 2021, Oregon's adult basic skills director, policy analyst, and numerous roles at the Department of Community Colleges and Workforce Development before it became an office of the HECC. She currently serves as the president for the Oregon Chapter of the American Association of Community Colleges, and is a recipient of the Howard Cherry Outstanding Community College Advocate Award by the Oregon Community College Association. Donna holds a Bachelor's degree in Business Administration and a Master's degree in Management and Leadership both from Western Governor's University.