2021-2022 Executive Committee
Purpose: Provide direction to the OCCA Executive Director between board meetings, annually evaluating the Executive Director, and any other functions on behalf of the Board of Directors as the board may authorize.
Kim Morgan

OCCA President
Board Member, Columbia Gorge Community College
Kim Morgan grew up in The Dalles, Oregon, and spent 12 years in the computer industry doing sales, marketing, database and network consulting. She then became a Certified Equine Body Worker and Massage Therapist, and spent 10 years as an equine body worker and massage therapist for horses and humans. She moved back to The Dalles in 2009, and works as a legal assistant for a local attorney while also working as a professional photographer. She enjoys photography, horseback riding, reading, gardening and spending time with friends and family.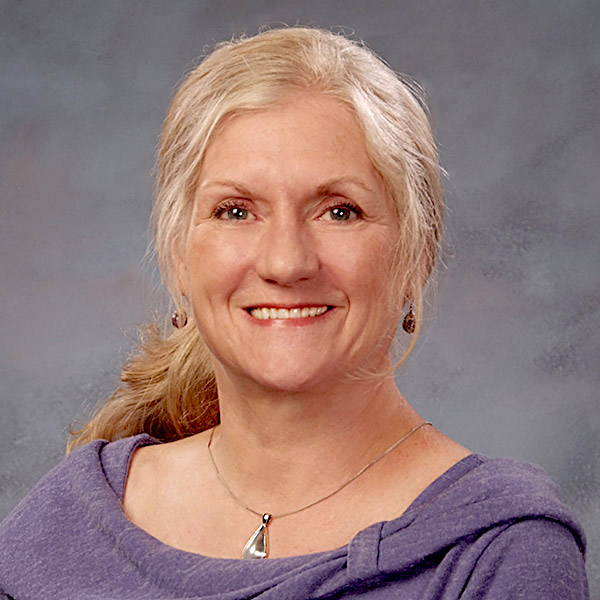 Jane Reid

OCCA Vice President
Board Member, Clackamas Community College
Jane Reid has served on the Board of Education since 2007. She brings decades of community service and advocacy to CCC. Jane has been active in the project to revitalize the Estacada Auditorium through Estacada Together. Her community contributions also include developing The Powerhouse Project, a multi-year project that explores the dams and powerhouses on the Clackamas River through the arts, and spearheading numerous projects and funding efforts for the arts in Estacada and Clackamas County. Jane holds a bachelor's degree in English from the University of Connecticut. Jane is an advocate for the arts, education and the environment.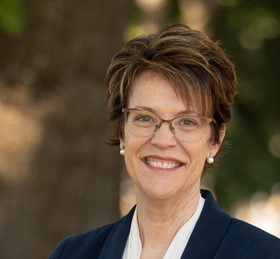 Jessica Howard

OCCA Secretary
President, Chemeketa Community College
Jessica Howard is the president of Chemeketa Community College. She holds a Ph.D. from New York University in Performance Studies and, from Rice University, master's and bachelor's degrees in music and a bachelor's degree in English. 
Prior to joining Chemeketa in 2019, Dr. Howard served as the campus president for the Southeast Campus of Portland Community College in Oregon, guiding an academic center into a comprehensive campus and overseeing workforce operations district wide. Before coming to Oregon, Dr. Howard enjoyed a long tenure at San Antonio College in Texas. There she served as an assistant and associate professor, a faculty department chair, interim executive vice president, and ultimately as the vice president for academic affairs (VPAA). During her time as VPAA, in order to emphasize the importance of student completion and community college credentials, Dr. Howard earned her associate of arts degree.
Dr. Howard has held positions on multiple boards, including Campus Compact, the Oregon Workforce Investment Board, and the Latino Network.  She has a history of service with the American Association of Community Colleges and the American Association of Community College Trustees, and serves on the Oregon STEM Investment Council and the Oregon Higher Education Coordinating Commission's Equity Leadership Council.  Throughout her career and in a variety of contexts, Dr. Howard's commitment to equitable student success, community- and future-focused workforce development, and innovative and collaborative solutions has shaped and driven her work.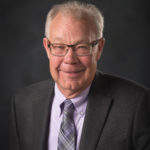 Alan  Unger

Member-at-Large
Board Member, Central Oregon Community College
Alan Unger, a retired Central Oregon government official and a former contractor, currently serves as the chairperson of the Central Oregon Community College board of directors.
A resident of Redmond since 1950, Unger was a Redmond city councilor before becoming mayor of the city for eight years, followed by two terms serving as a Deschutes County commissioner. He was appointed to the Oregon Workforce Investment board for seven years, where he represented many Oregon counties and statewide boards and committees, and also held the position of director for the League of Oregon Cities.
Representing the city of Redmond, or Zone 3, for the college's district, Unger's term of service as a COCC board member will continue through 2025.
Pat Fahey

Member-at-Large
Board Member, Rogue Community College
Pat Fahey is a Grants Pass native and graduate of Grants Pass High School. Although he earned an accounting degree from Southern Oregon University, Pat refers to himself as a "garbage man by birth and by choice." He's the second generation in his family business, Southern Oregon Sanitation, a garbage company founded in 1948 and now serving more than 25,000 customers in Josephine, Jackson, and Douglas counties. Starting in 1981, Pat worked his way from container washer and route driver to operations manager until he became general manager in 2001, a position he held for the next 15 years. He retired in 2016, but retirement didn't "take" for him, so later that year he purchased Sutherlin Sanitary Service where he now works as general manager.
Pat has worked on behalf of his community for decades. He's been a member of Grants Pass Rotary since 1987. He was Troop Scout Master from 1993-2002. He has served on the Rogue Community College advisory board, Grants Pass School Board finance committee, Three Rivers Community Hospital Foundation board, Josephine Community Libraries board, and Josephine County budget committee. In nearly all of these, he has served in leadership positions.
He currently sits on the boards of Southern Oregon Regional Economic Development, Inc. and the Josephine County Library Foundation.
Pat and his wife Sue Mason Fahey have been married since 1979 and they are proud of their three grown children, all of who make up the third generation in the family business. While Pat loves to travel, read, and hike in his spare time, he says he's having the time of his life at work and in his service to community.
Tim Cook

Ex-Officio Member,
Oregon Presidents Council Chair
President, Clackamas Community College
Dr. Tim Cook has nearly 30 years of experience working in higher education as an advisor, counselor, faculty member and administrator. A native of Oregon City, he joined Clackamas Community College as its president in 2018. A first-generation college student, President Cook understands how community colleges provide economic mobility for students and the communities where they live.
He has a lifelong passion of helping college students achieve their dreams and works each day to remove barriers so students can be successful.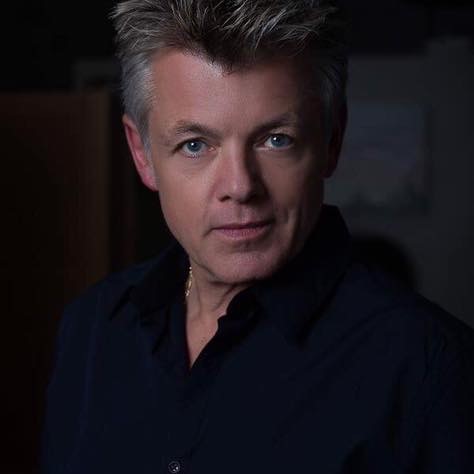 Stephen Crow

OCCA Past-President 
Board Member, Treasure Valley Community College
Stephen Crow has been in the beauty industry for 30 years.  Salon and spa owner, artistic director and educator! Owner of two salons and consultant for a skincare product. He lives in Ontario, Oregon and enjoys gardening, horses and wine.   He is the father of two adult sons.
His professional resume:   Three years on a board of a private Catholic school, 15 years on a committee for Four Rivers Cultural Center, 2 years on the Saint Alphonsus Hospital board, and volunteers for numerous non-profits. Stephen has served two years on the Treasure Valley Community College board and also as the OCCA representative.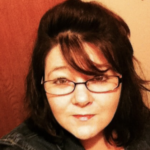 Donna Lewelling

Ex-Officio Member

Director, Office of Community College & Workforce Development (CCWD)
Donna Lewelling serves as the Director of the Office of Community Colleges and Workforce Development (CCWD) for the Higher Education Coordinating Commission. In this role she directs the office forresponsible for coordination, leadership and resources to Oregon's 17 locally-governed community colleges, adult basic skills providers, postsecondary career and technical education programs, and other partnerships to advance statewide goals. 
Donna has years of experience with statewide community college policy and has served a variety of other important roles at the HECC since the agency was first formed in 2013, most recently serving as interim director of the HECC Office of CCWD since March of 2021. She served as deputy director of CCWD from 2016 to 2021, Oregon's adult basic skills director, policy analyst, and numerous roles at the Department of Community Colleges and Workforce Development before it became an office of the HECC. She currently serves as the president for the Oregon Chapter of the American Association of Community Colleges, and is a recipient of the Howard Cherry Outstanding Community College Advocate Award by the Oregon Community College Association. Donna holds a Bachelor's degree in Business Administration and a Master's degree in Management and Leadership both from Western Governor's University.