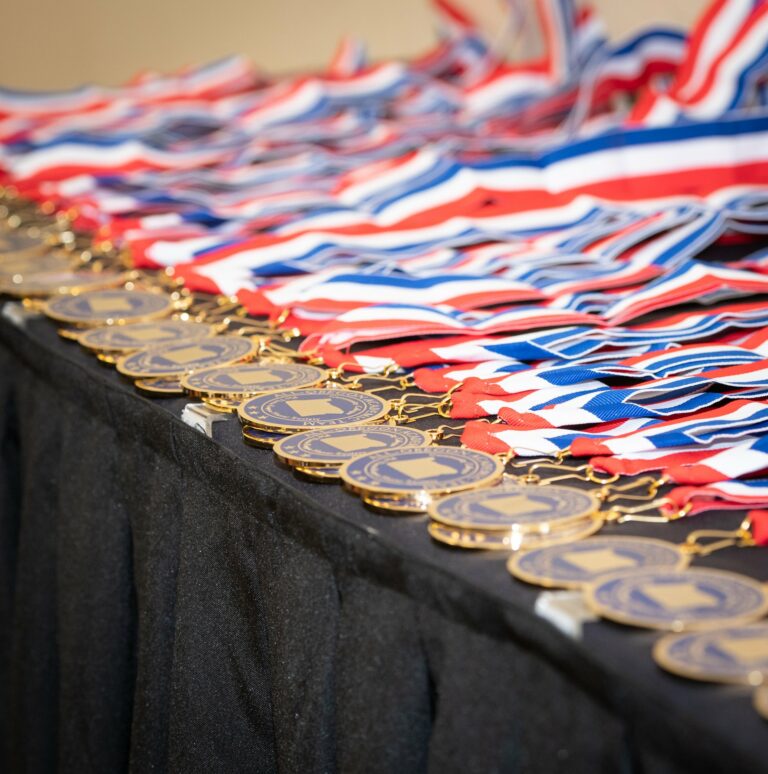 The All-Oregon Academic Team Luncheon honors Oregon community college students selected to the All-Oregon Academic Team. This honor recognizes high-achieving two-year college students who demonstrate academic excellence and intellectual rigor combined with leadership and service that extends their education beyond the classroom to benefit society.
Phi Theta Kappa honor society, community college presidents and community college state associations sponsor the All-State Community College Academic Team ceremonies in 38 participating states. Students from the 38 participating states nominated to the All-USA Community College Academic Team are automatically named to the All-State Community College Academic Teams.
Students receive medallions and certificates at the state-level recognition ceremony (luncheon), along with scholarships. The purpose of the team is to promote statewide to legislators, and corporate, community and education leaders the quality instruction and outstanding students our community colleges produce.
2023 AOAT Luncheon
The 2022 AOAT Luncheon will take place April 21, 2023, at Chemeketa Community College Eola Event Center in Salem, Oregon. Presidents, community college board members, faculty/staff, students and legislators are encouraged to attend this wonderful event, which celebrates these remarkable students and their academic achievements.
Get Your Tickets Now! Purchase by April 10 for the best price.
Keynote Speaker:
Secretary of State Shemia Fagan
OCCA is excited to announce that Oregon Secretary of State Shemia Fagan will serve as the 2023 AOAT Luncheon's Keynote Speaker!
2023 All-Oregon Academic Team Students
The Class of 2023 AOAT Students will be announced in Spring 2023 — Stay tuned!