OCCA Annual Conference
November 2-4, 2022
Sunriver Resort, Sunriver, Oregon
"Reimagining & Building Success: Re-Enage, Refocus, Revitalize"
Join us for the OCCA Annual Conference, in person, in beautiful Sunriver! Community college presidents, board members, administrators and other faculty/staff are encouraged to attend this great training and networking opportunity!
Keynote Speakers
OCCA is honored to have two national speakers join the OCCA Annual Conference this year to share their expertise. Thank you to Keynote Sponsors PACE and WGU!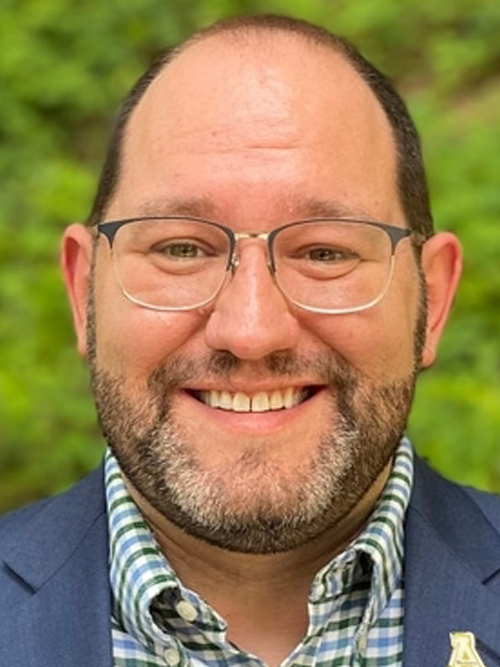 Andrew Koricich, PhD - Executive Director, Alliance for Research on Regional Colleges
Dr. Koricich will speak about post-secondary education issues facing rural community colleges.
Ricardo Torres, MBA - President/CEO, National Student Clearinghouse
Mr. Torres will detail the benefits of utilizing data to support student success.
Additional Special Presentations
Welcome Dinner Student Voices Panel (Nov. 2) – Hear from current community college students about issues important to their education & success.
K-12 & Community College Connections (Nov. 4) – Superintendent panel facilitated by Laurie Chesley, President of Central Oregon Community College. Panelists: Paul Andrews, Superintendent – High Desert ESD; Steve Cook, Superintendent – Bend-LaPine Schools; Jay Mathisen, Superintendent – Madras 509J School District
November 3
The Board's Role in Addressing 2022's Emerging Legal Issues
Following Lane Community College's Path: Banning Guns from Community College Campuses
Creating Long-Term Change & Energy Savings Via Strategic Energy Management
How to Use Social Media for Legislative Advocacy
HECC and the Future of Higher Education in Oregon
Affordable Rents for College Students (ARCS): A Collaborative Effort to Address Student Housing Insecurity
Building Board Member Success: A Chat with the OCCA DEI Committee
The 2023 Community College Budget Campaign
Purple Cow Leadership: Stand Out in Post COVID Era
November 4
Building Success in College Math Through Corequisites
Free Expression: Key Policy & Legal Issues for College Leaders
A Board's Role in Creating a More Diverse, Equitable & Inclusive College
Future Ready Oregon – How Chemeketa Community College Has Responded
Community College Support Fund 101
Registration
Registration is closed.

Hotel Accommodations
OCCA has a room block available at a special conference rate at the beautiful Sunriver Resort, available for the nights of Nov. 2 and Nov. 3. To book your room, call Sunriver Resort directly at 800-547-3922 and mention "OCCA," or click here to take advantage of these lower rates. Book by Oct. 12 to get this rate.
Lodge Village Guest Room – $120/night + taxes/fees
River Lodge Room – $165/night + taxes/fees
Lodge Village Suite – $175/night + taxes/fees
General Cancellation Policy
If an attendee cancels by October 17, they may receive a full refund for registration. Cancellations after October 17 are not eligible for a refund but may be transferred to another person without penalty. Please notify OCCA of any registration transfers by Oct. 28.
COVID-19 Policy/Cancellation Due to COVID-19
No COVID-19 vaccination is required to attend the OCCA Annual Conference. However, attendees are encouraged to take the measures needed to feel comfortable (i.e., wear a mask, use hand sanitizer). OCCA will have masks and hand sanitizer available. If a registered attendee is unable to attend due to a positive COVID-19 test or if they are experiencing COVID-19 symptoms, OCCA will provide a refund of 90% of the registration fee. Registration also may be transferred to another person without penalty.
Thank You, Sponsors!
OCCA would like to extend its sincere appreciation to the 2022 Conference Sponsors! It is with the generosity of these sponsors that OCCA is able to keep registration rates affordable for attendees.
Howard Cherry Awards Banquet
The annual Howard Cherry Awards celebrate the contributions that local advocates, administrators and board members have made to the benefit of Oregon's community colleges. The awards are named for the late Dr. Howard Cherry, a lifelong advocate for education and community involvement. Dr. Cherry was also a founding member of the Association of Community College Trustees (ACCT) and was a trustee of the American Association of Community & Junior Colleges.
The Howard Cherry Awards Banquet is included with OCCA Conference Registration (additional tickets also available), and takes place at 5:30-8:30 p.m. on Thursday, November 3, 2022. It also includes recognition of distinguished service awards for community college board members, as well as will honor the Oregon Presidents Council winner of the Cam Preus Award for Extraordinary Commitment to Community Colleges. Attire for the banquet is business professional or formal.
Special thanks to Howard Cherry Awards Banquet sponsor, PACE!
Congratulations to the 2022 Howard Cherry Award winners! Click here for the press release.

Outstanding Community College Advocate:
Rep. Teresa Alonso León (D-Woodburn)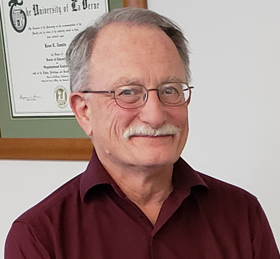 Outstanding Community College Administrator:
Dr. Ross Tomlin, President - Tillamook Bay Community College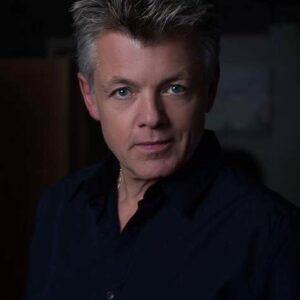 Outstanding Community College Board Member:
Stephen Crow, Board Member - Treasure Valley Community College