OCCA Annual Conference
November 1-3, 2023
Sunriver Resort, Sunriver, Oregon
Join us for the OCCA Annual Conference, in person, in beautiful Sunriver! Community college presidents, board members, administrators and other faculty/staff are encouraged to attend this great training and networking opportunity! The theme for the 2023 conference is "Empowering Community Colleges for the Future."
Registration
Conference registration opens August 30. Register by October 1 to secure the Early Bird Rate! Registration closes Oct. 27.
Registration includes:
All conference breakout sessions & keynotes
Exhibitor Reception & Welcome Dinner – Nov. 1
Breakfast, Lunch & Howard Cherry Awards Banquet Dinner – Nov. 2
Breakfast – Nov. 3
Coffee, tea & midday snacks
Networking with colleagues from around the state!
NOTE: Discounts are not available for those who choose not to attend a meal.
Accommodations
OCCA has a room block available at the current government rate (as of Oct. 1, 2023) at beautiful Sunriver Resort, available for the nights of Nov. 1 and Nov. 2. To take advantage of these low rates, call Sunriver Resort directly at 855-420-8206 and mention "OCCA." Book by Oct. 1 to get this special rate.
Cancellation Policy
If an attendee cancels by October 17, they may receive a full refund for registration. Cancellations after October 17 are not eligible for a refund but may be transferred to another person without penalty. Please notify OCCA of any registration transfers by Oct. 27.
Keynote Presenters
OCCA is excited to announce two esteemed keynote speakers for this year's conference: Futurist Steve Brown and Lumina Foundation Strategy Director Shawna Davis. Keynote presentations will take place on Nov. 2 and Nov. 3 during the conference.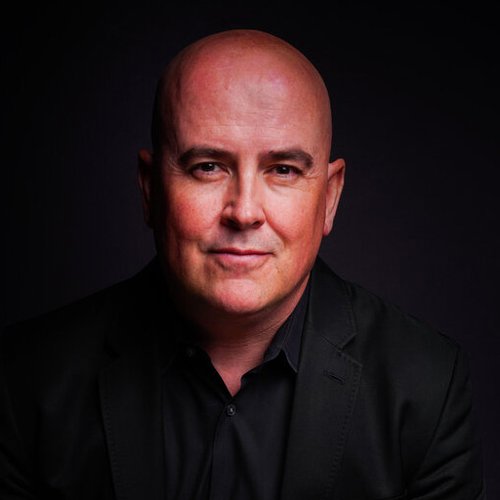 Mr. Brown advises organizations on how to develop their AI transformation strategy, drawing on his expertise as a futurist, entrepreneur, and strategic advisor with over 30 years of experience in high tech. He is a co-founder of the Provenance Chain(TM) Network, a Web3 company that provides transparency, security, and resilience services to organizations including the U.S. Space Force. Some folks may remember Mr. Brown by his former moniker, The Bald Futurist.
Ms. Davis is the strategy director for community college participation for Lumina Foundation, an independent, private foundation in Indianapolis that is committed to making opportunities for learning beyond high school available to all. Davis leads a portfolio of work designed to increase enrollment and re-enrollment in AA degree and short-term credential programs. Ms. Davis was one of 35 women recognized by Diverse: Issues in Higher Education March 2020 edition for making a positive difference in education. She is passionate about helping students and colleges find practical solutions to improve success.
Thank You, Sponsors!
Thank you to the 2023 OCCA Conference Sponsors for their support!
Please note that sponsorship opportunities have ended for 2023. If you are interested in sponsoring the 2024 OCCA Annual Conference, please email casey@occa17.com.
Howard Cherry Awards Banquet
The annual Howard Cherry Awards celebrate the contributions that local advocates, administrators and board members have made to the benefit of Oregon's community colleges. The awards are named for the late Dr. Howard Cherry, a lifelong advocate for education and community involvement. Dr. Cherry was also a founding member of the Association of Community College Trustees (ACCT) and was a trustee of the American Association of Community & Junior Colleges.
The Howard Cherry Awards Banquet is included with OCCA Conference Registration (additional tickets also available), and takes place at 5:30-8:30 p.m. on Thursday, November 2, 2023. It also includes recognition of distinguished service awards for community college board members, as well as will honor the Oregon Presidents Council winner of the Cam Preus Award for Extraordinary Commitment to Community Colleges. Attire for the banquet is business professional or formal.
CLICK HERE TO SUBMIT A HOWARD CHERRY AWARD NOMINATION – Nominations Due September 15, 2023
Congratulations to the 2022 Howard Cherry Award winners! Click here for the press release.